About Us
We are proud to represent our honest and transparent online casino reviews and online casino gambling guides created due to our years of experience in the industry, and our mission to make online gambling a safer place.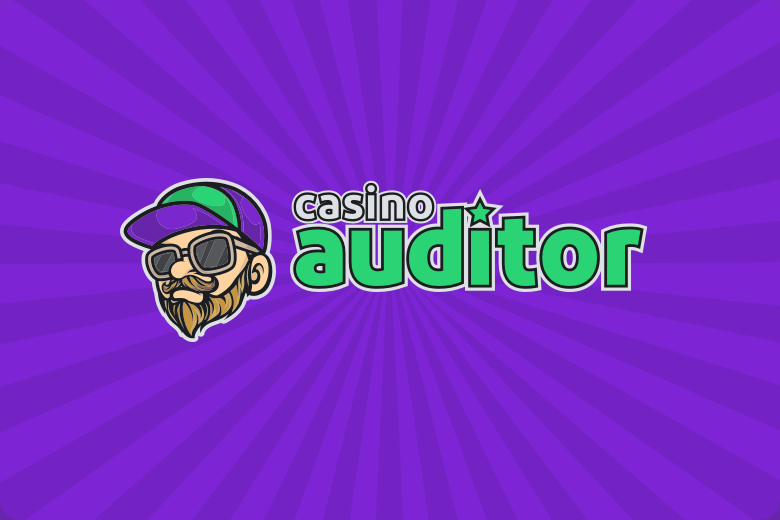 Our Vision
We view the online casino gambling industry as advantageous for players and other parties, but still lacking transparency. This is why our vision is that online casino reviews, guides, and recommendations must be honest and fully transparent so that readers could make informed choices and never be misguided.
Our Mission
We are dedicated to making gamblers' life easier by providing access to double-checked, adequate, and relevant information on online casino gambling. Our global mission is to make the online gambling industry a safer and more transparent place less associated with scams, and consists of the following crucial points.
An All-Around Coverage of Online Casinos
We explore every online casino site from A to Z, literally researching every rule and playing condition. We check all pages and read all documents the casino provides. We look not only at games and bonuses but also at all payment rules, currencies, limitations, wagering requirements, etc.
Our task is to find not only what makes the casino attractive but also to find drawbacks that will eventually impact the players' user experiences. This is why, in our reviews, we cover everything.
Maximizing Safety and Improving Gaming Experience
We check all safety and security aspects for online casinos we are going to recommend because players' safety is our priority. By checking licenses, certifications, and online reputations, and warning the players about slippery places we make online casino gambling safer for every gambler.
Gambling is not only about only winning but also about gaming experiences, and we check whether online casinos can provide positive experiences. In our reviews, gamblers will find feedback about how using this or that casino site really feels.
Collect Only Useful Information for Local Players
Most reviewers cover gambling rules and online casino conditions in general, trying to promote things that are good about the casino. But our approach is totally different.
We collect real facts and current information on gambling and casino sites for gamblers in every location that we target. We look for localized online casino platforms, seek casinos that accept local currencies, and feature games that are popular among local players. Our guides for each country only contain data relevant to this country.
Our Values
All the work done by the CasinoAuditor team is based on our core values that we believe help us provide high-quality recommendations. These values are listed below.
1
Be Honest
We honestly tell users about all facts, limitations, advantages, and potential pitfalls that we find. We take an effort to explain what rules are good and what rules are unfair. We list all nuances, both good and bad.
2
Keep It Simple
We explain online casino gambling, rules, and laws in simple words so that even a complete newbie player could understand them without previous experience in the niche. Our task is to make information comprehensive and easy to read.
3
Do The Fact Checking
We look for up-to-date and relevant facts about all aspects of online casino gambling. We double-check and update our guides and reviews on a regular basis as soon as we find out about a change that happened.
4
Be Independent
We do not depend on brands and do not promote any particular brands because our platform does not rely on any particular collaborations. Our reviews and opinions are independent and unbiased.
5
Be Responsible
We are aware that the quality of our reviews and guides can influence the players' decisions about gambling and eventually can influence their financial losses and gains, so we are responsible for what we write.
6
Be a «Nerd»
We are very meticulous about all details and search for the smallest rules and nuances in the Terms & Conditions, Privacy Policies, and Bonus Terms documents. Players usually don't read them but we do.
Our Fundamentals
These concepts are the foundation of our approach to exploring, choosing, and reviewing online casinos. Please read more about each below to learn about our approaches.
We Only Focus On Safe Casinos
We have a list of criteria touching upon safety and security at online casinos, and according to these criteria, we tend to cast aside around 70% of all online casinos that we find for each country. Therefore, we immediately filter out the least secure and reliable sites.
Online casinos that pass our safety test are explored more thoroughly to find hidden pitfalls, if any, like invalid licenses, or lack of protection from third-party breaches. Eventually, we find the safest online casinos available.
No Paid Advertising
We do not do paid advertising for any casino brands and do not sell top places in our ratings and recommended casino lists. We do not do paid reviews and never promote online casinos that we consider to provide services of lower quality than is acceptable for us. All our reviews and recommendations are only based on objective factors.
Always Go Deeper
When we review and rate online casinos we always go deeper than the advantages that lay on the surface. We read all rules and documents on site and watch out carefully both for real benefits and for real drawbacks. In our reviews, we do not just list the facts; instead, we take an effort to analyze the given rules and explain to the readers why these rules are advantageous or disadvantageous. We always analyze each casino site deeply.
People Behind Your Wins
CasinoAuditor has a small team with huge experience and dedication to what we do. Please learn more about the people behind your successful gambling decisions.
How We Make Money
CasinoAuditor is an affiliate website which means that we do not make or host any online casino games. What we do is review and promote online casino brands by different operators.
CasinoAuditor searches for and picks high-quality online casinos relevant to the locations we target. If we believe that the casino is decent enough, we rate it, add it to our recommended casinos list, and add a review of it.
If the reader likes this casino, they can follow the link on CasinoAuditor to the casino site and register an account to gamble for real money. CasinoAuditor gets a small commission every time the reader follows the link and registers an account with a casino site.
Players never have to deposit higher sums or somehow pay more when they gamble only due to the fact that CasinoAuditor gets affiliate link commissions. It is the online casino that pays, not the player.
We do not do paid reviews and do not promote online casinos for money, so our reviews and recommendations are objective and trustworthy.